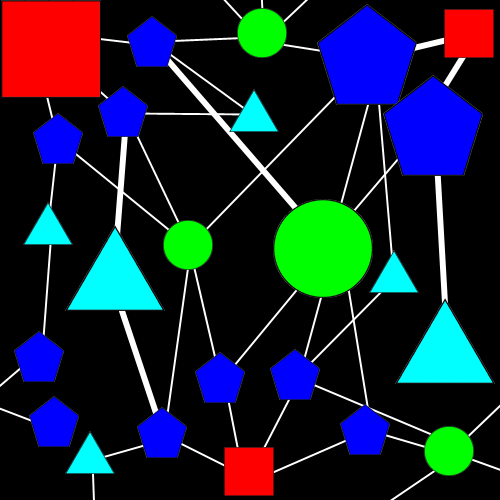 The Memetic Ecosystem Within Memexplex
I'm a big reader, and a lot of what I read inspires the posts for ideonexus. I love it when I find a brilliant insight in a text and can slap it down as a blockquote or relate it to other citations I've come across in the past. I'm tickled by brilliant ideas, and I love the communal exercise of building on old ideas and mashups from them.
A frustration I've experienced often over the years is remembering a brilliant insight from Carl Sagan, Richard Feynman, or some other author that would make an excellent complement for my current blog post, but having no idea which book in which it appeared. Even if I know the book, it can take an hour of thumbing through the pages to locate the passage I need (often because the text isn't worded the way I remember it). And what about all those brilliant passages I've long forgotten?
These are the reasons I've written MemexPlex, an online tool to aide in the practice of active reading, research, and citation management.
Background
MemexPlex is a portmanteu of "memex" and "meme-complex." A memecomplex, or memeplex, is a collection of ideas that tend to replicate together, like how the genes in a species replicate together. The memex is an imaginary research tool described by science administrator Vannevar Bush in his July 1945 essay "As We May Think," which used an elaborate system of gears and microfische that would allow researchers to bookmark articles, link their own ideas to them, and create "trails" of knowledge through multiple references.
Vannevar Bush's Memex
Today, most people would agree that, with hypertext, we have the ability to bookmark and create links between articles on the World Wide Web; however, the creation of knowledge trails is still lacking. MemexPlex provides a tool for storing reusable idea objects, allowing researchers to fit them together in new conceptual constructs, converting information into knowledge and forging new paths through ideas for others to follow.
Curating Ideas: References and Memes

Reference
Let's start with a reference: a book, film, song, journal paper, legal ruling, or whatever the source material you are browsing. You can enter this material in MemexPlex, and then, as you are working through it, capture those ideas from it that you wish to relate back to later or would simply enjoy having in your collection. The reference form is very flexible so you may enter attributes in any format you like, and I've even provided a search window to browse items at Amazon.com and autopopulate your reference with the appropriate data from their database for quicker data entry.

Meme
Once you have a reference you may begin capturing important or entertaining ideas from it in the form of memes. A meme is a unit of measurement for an idea that gets replicated. A popular example of a meme is LOL Cats, a funny fad that spread virally on the World Wide Web1. MemexPlex is for curators of memes.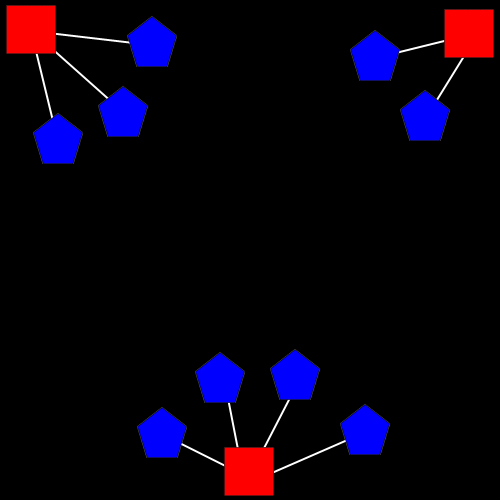 References and Associated Memes
A recent example of a reference I picked up at a used bookstore is Esther Dyson's Release 2.0. Most people reading Dyson's book wouldn't be very impressed. Much of what she writes concerning information technology is considered common knowledge and taken for granted today, but this wasn't the case when she wrote the book in 1996.
So, even though this incredibly prescient work has been overcome by events, there are still a great deal of insights left to be found within it, just not enough to justify book publishers to continue printing it. As a curator of ideas, I happily captured a number of memes from the book into my MemexPlex collection.
Connecting Ideas: Folksonomies, Triples and Schemas
Flat lists of references and memes aren't especially useful, so in addition to text-search, filters, and sorting options, I've added several other ways to semantically-link data into MemexPlex. One standard is to link references by author, and another is to link all MemexPlex objects with meta-tags, which are referred to as folksonomies in the application for the sake of acuity if and when I am able to entertain including ontologies.

Triple
Additionally, MemexPlex curators may create triples to generate a semantic connection between two memes. Similar to RDF Triples, these objects create subject-predicate-object relationships between memes. For example, at the recent Rally to Restore Sanity, Jon Stewart presented an inspiring example of cars merging lanes on the freeway as evidence why civilization works. When I heard this, I immediately thought of David Brin's Disputation Arenas essay, and his example of a four way stop intersection for the same purpose.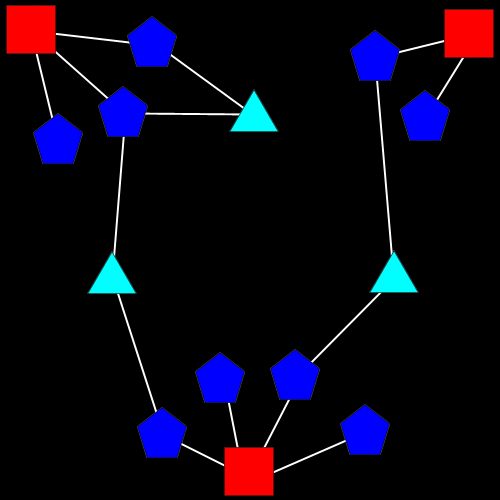 Triples Semantically Connecting Memes
I created a triple to link the two memes for both Using Road Traffic as a Metaphor for Civilization. Now, when I or someone else views either of these memes, they will also find this triple leading them to additional useful information. Predicates for triples don't just have to be similarities either; they can establish a variety of semantic relationships including comparisons, concessions, conclusions, summaries, and others.

Schema
For less strictly defined associations between numerous memes, I've created schemas, which are like buckets for storing collections of related memes. If I have an idea for a future blog post, I'll create a schema and toss the memes useful to my concept into it. This way, I have both a list of useful blockquotes and the references to go with them when I go to write my post.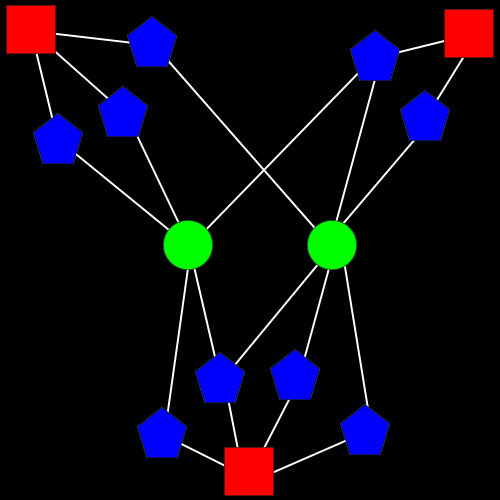 Schemas Semantically Grouping Memes
For example, one of my pet peeves is the irrational standards for spelling in American English. I firmly believe that illiteracy in our country could be greatly reduced if we reworked our words to be spelled phonetically. Most people think this idea is silly and laugh when they see slogans like "'Enuf' is enuf, 'Enough' is too much!" advocating spelling reform.
As silly as the idea appears on its face, it is something advocated by many great minds throughout history, including Benjamin Franklin, Richard Feynman, and Isaac Asimov. So I started collecting all of these memes into a schema titled The Tyranny of English Grammar. Now, when I see someone laughing off the idea of spelling reform, I can open a well-referenced can of intellectual whup-ass on them.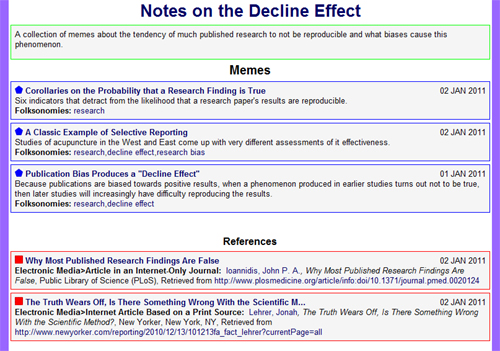 Schema With Memes and References
MemexPlex's Next Steps
Presently MemexPlex is in a beta stage of development. I'm opening it up to new users with the understanding that there are still bugs in the system, and things might break here and there as I work them out and refine the functionality. I'm hoping users will report problems they find on the development blog.
Also, I am releasing MemexPlex as an open-source project on Google Code. So if there are any other developers out there who are interested in contributing to the project, you are more than welcome. Once MemexPlex is working well and optimized for individuals, I would like to start working on community features that will allow collaboration, sharing ideas, and a slashdot-style rating system to empower the community to regulate itself.
Finally, I have also posted a link for donations on the blog for anyone interested in supporting the project financially. My web hosting costs are low and I would be paying them anyway, but if you find the application useful, sufficient funding would allow me to work on it fulltime. : )
---
Notes
1 Other examples of memes are alphabets, keyboard layouts, political ideologies, and driving on the right or left side of the road. Although the concept of the meme was first introduced by Richard Dawkins in his book The Selfish Gene, a fantastic introduction to the science of memetics is Susan Blackmore's The Meme Machine.